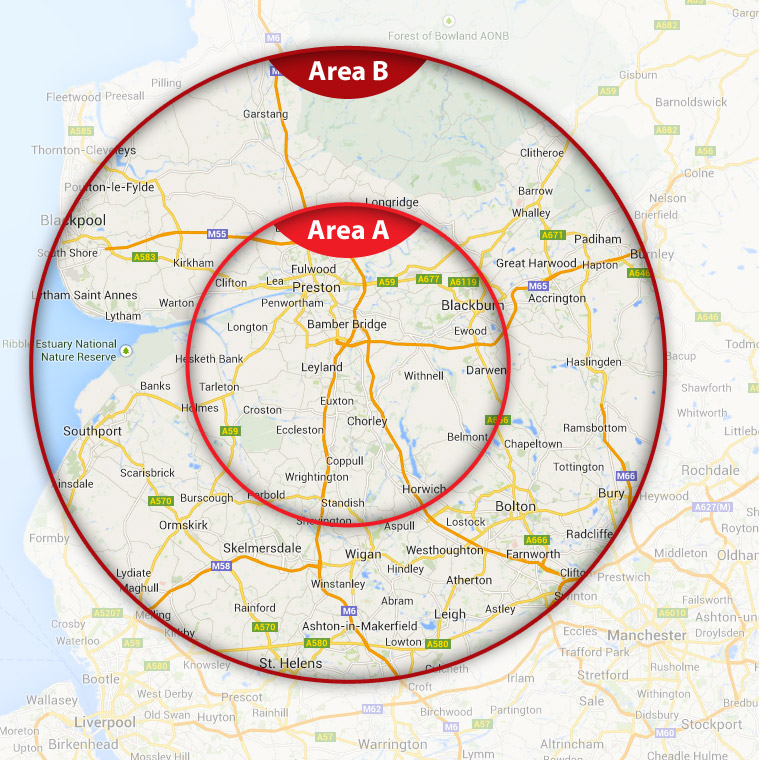 Delivery Areas within the Northwest.
Please see which area you would fall under for delivery.
If you are outside Area B, please phone 01772 425 599.
You don't have to be in when we deliver, but if not you need to leave clear delivery instructions in the order notes box.
Please note our wagons will only stay on adopted roads, they are too heavy for pathways or drives. Bags are positioned by the crane lifts which have a reach of approx 4m, and can lift over a height of approx 2m. If you are unsure please Telephone 01772 425599.