5-30mm Blue Slate Chippings
From: North Wales
This is a crushed material manufactured from the spoil heaps which have accumalated over the years in the slate mines. Slate is a metamorphoc rock which is made of a combination of minerals including quartz. It is very hard material and it stands up to the elements very well.It can be used for landscapeing projects, mulch, paths and drives. the material is also inert so it is safe for use around water features, it will not alter the ph value of the water. The material is very flat which means it is ideal for covering large areas easily, it is not prone to moving around like some of the pea gravels.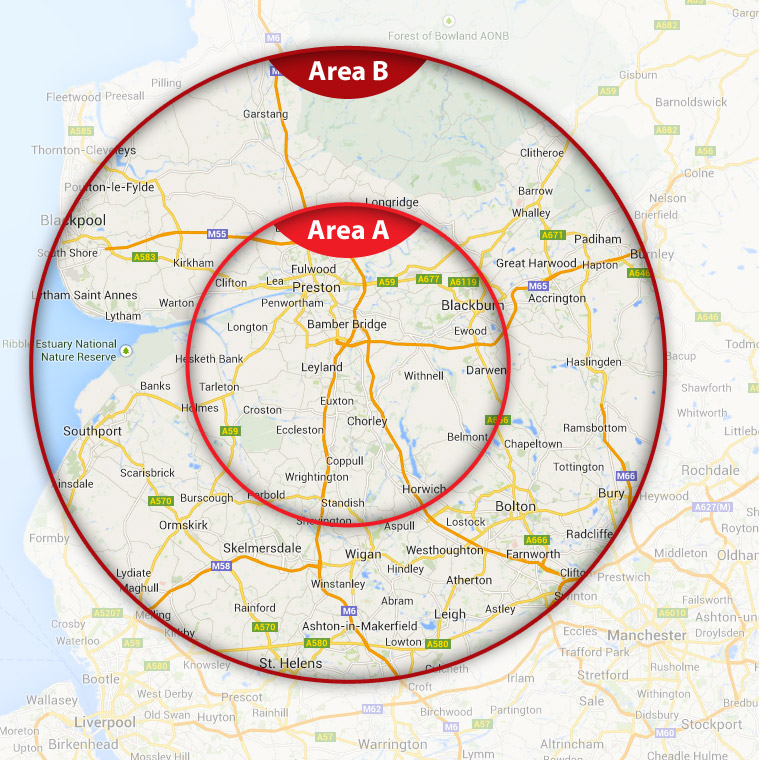 Click to enlarge
Delivery:
We offer FREE DELIVERY to a wide range of areas across the North West of England please click on the map to view.
If you are outside of Area B, please call 01772 425 599
PRICES ARE PER BULK BAG, INCLUDING DELIVERY.
How much do you need?
To estimate the amount required for your project please see our calculator.
---
| Mixed Quantity | Discount Amount |
| --- | --- |
| 2 bags or more | £5.00 per bag |
NOTE: Discounts are applied at checkout.
Grab Bag of 5-30mm Blue Slate Chippings
5-30mm Blue Slate Chippings is a crushed material manufactured from the spoil heaps which have accumalated over the years in the slate mines
| | |
| --- | --- |
| Choose your area: | Area A, Area B |